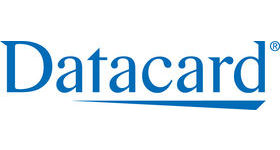 Datacard SD160 ID Card Printer
Description
Datacard SD160 ID Card Printer

Datacard are a brand of ID Card Printer that are known for providing a range of affordable and efficient card printers. The SD160 is a Direct-to-card (DTC) printer which allows it to produce attractive card that are high quality available in full-colour or single photos with graphics and text. Some other features include:
Re-Writeable Printing
The Datacard SD160 offers the ability to use Re-Writeable cards for your Identity cards. This allows you to be able to print over the same card multiple times helping to keep your cost per card low and saving you money.
Magnetic Encoding Optional Upgrade
The SD160 is a printer that can really grow with your needs. You have the ability to upgrade your printer to have a magnetic encoder allowing your printer to have more functionality and security.
Ultraviolet (UV) Printing security feature
This printer also has the option of being able to UV ink when printing your cards. This feature really adds an extra layer of security to your printer by allowing you to add an invisible layer of covert security with the UV ink ribbon option.
The above features make the SD160 a great printer for anyone looking to print secure, stylish cards whilst being cost effective. Contact us today for more information about this printer.
Reviews
---
15th April 2016, 13:03:00
David
Great service!

Very efficient and great advice when looking to purchase

---
Add review