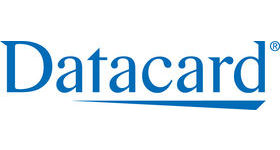 Datacard YMCKPO Full colour Ribbon
Description
YMCKPO color ribbons are used to print single-sided full-color cards with black resin text or barcodes. The peel-off (PO) panel is for use with magnetic stripe and signature stripe cards. During the printing process, the clear peel-off panel peels off the image applied by the retransfer film, resulting with a clear non-printed area which is determined by the user. This allows to create a clear area for the signature stripe or a clean magnetic stripe area.
On the front side of the card:
Y - yellow panel
M - magenta panel
C - cyan panel
K - black resin panel
PO - peel-off panel
USE GENUINE PRINTER RIBBONS

We believe that all id printers perform at their best with genuine id printer ribbons, they are tested and approved by the manufacturer to ensure they offer the best quality and an extended lifespan of your id printer.
Reviews
There are no reviews yet.
Add review