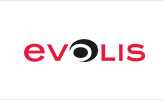 EasyBadge ID Card Printer Bundle
Description
Are you looking to print high quality photo ID cards? The EasyBadge printer bundle includes everything you need to print full colour photo ID Cards. The bundle includes:
- x1 EasyBadge single side printer
- x1 EasyBadge Pro Software
- x1 YMCKFKO full colour UV ribbon (200 prints)
- x1 EasyBadge UV torch
- x200 blank white PVC cards
It is easy to setup allowing you to get printing within 10 minutes. The EasyBadge pro software has an step by step wizard that walks you through each step from card design to print.
*Please note the EasyBadge printer comes with a 5 year manufacturer warranty and a 3 year warranty on the printhead.
Reviews
There are no reviews yet.
Add review