Personalised Name Badges
Description

---

---
---
If you are interested in having visual identification badges in full colour then this is the product for you. Our 75 x 25mm name badges can be printed with a full spectrum of colours including your logo and any text that you require. With a wide range of background colours and font options, we can make your name badges look professional and engaging while keeping in line with your company's branding. All of our name badges come with a choice of three fittings, Pin, Clip or Magnet. All of our name badges are domed with a scratch-proof epoxy resin. Not only is the plastic coating scratch-proof, but it also protects the badge from the sun's harmful UV rays. This protection helps to keep your logo looking bright and fade-free, preserving your design's vibrant colours for years of faithful service.
Options
If you are looking for simple yet effective badges then our Standard plastic name badges are for you. Professional and high quality, but cost effective these are our best selling name badges.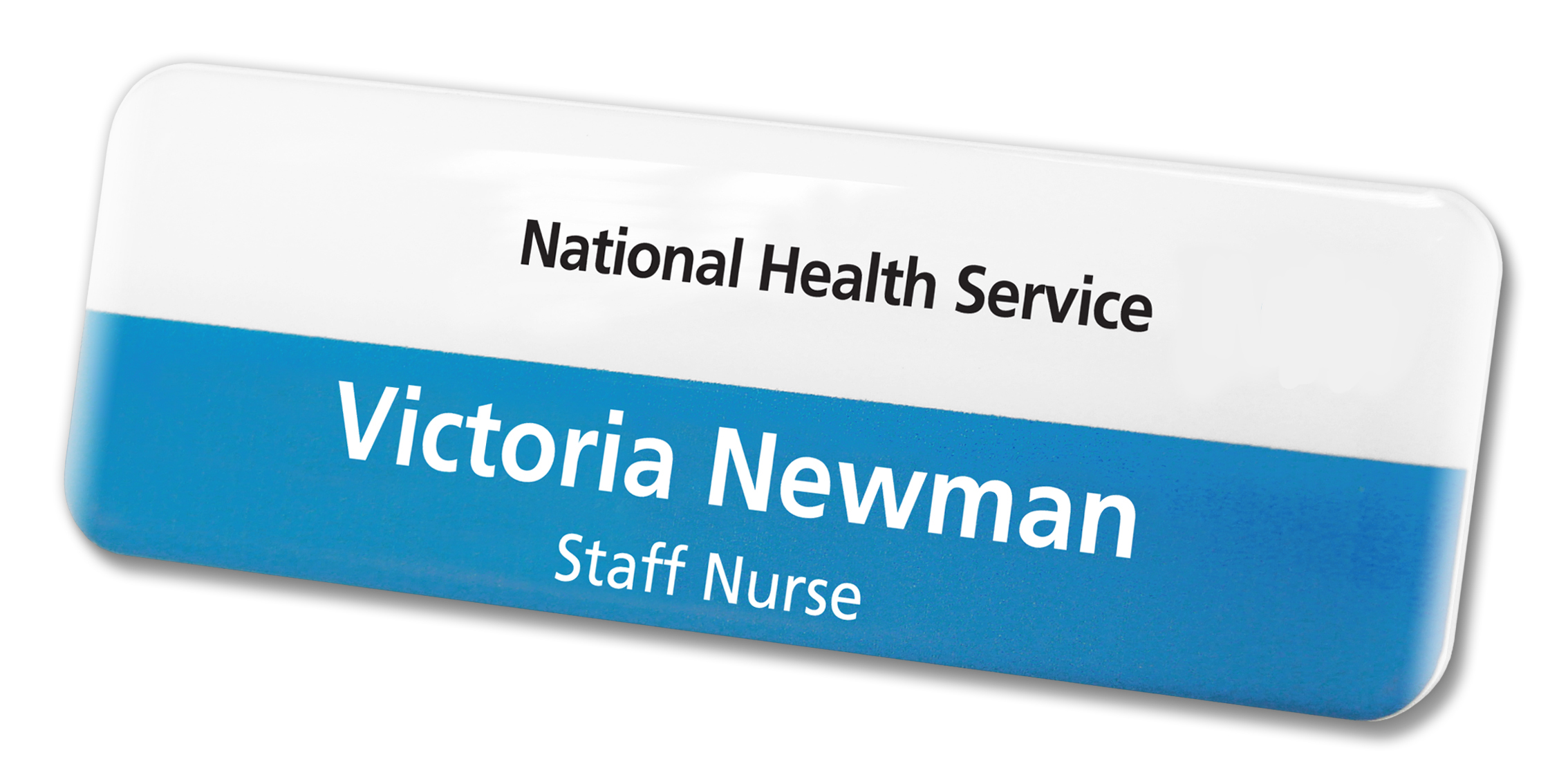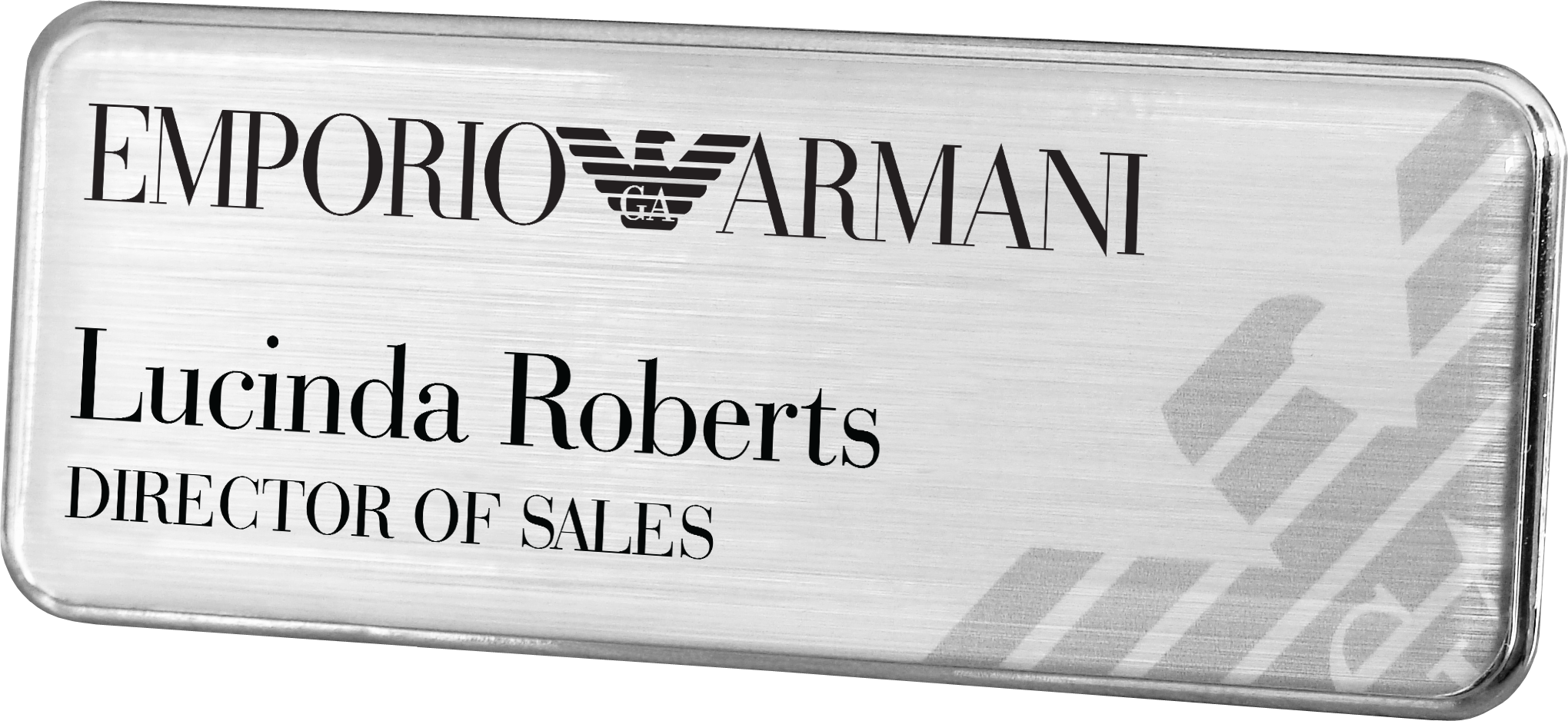 In a world where first impressions count, our Premium range of corporate name badges set your business apart. We use the latest technologies to produce metal badges that exude an air of quality and design.
Other options are available, for more information call us on 0333 7000 123 or click here to enquire.
Fittings
Fittings - Choice of 3 Clips
Magnet

Designed to eliminate any damage to your shirt or clothing and to attach to almost anywhere, the magnetic fitting is the quick and easy fitting for your badge. Warning, magnetic fittings should not be used if the wearer has any sensitive medical devices.

Pin

Durable metal pin contained within a plastic jacket set into the badge via sonic welding. Complimentary with all badge purchases the brooch fitting is the simple choice.

Combi Clip

The true swiss army knife of the fitting world, the combi clip has both a standard safety pin fitting merged with a durable and secure alligator grip.

(Not available on 15 x 64mm and 20 x 74mm Prestige)
Reviews
There are no reviews yet.
Add review