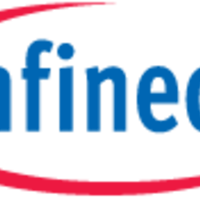 Plain White PVC SLE 4442 Chip Cards
Description
The SLE4442 Chip Card has a 256-Byte EEPROM with Write Protect Function and Programmable Security Code along with EEPROM organized 1024 x 8 bit. It offers programmable write protection for every byte and while it's always possible to read the whole memory it can also be erased byte at a time.
This chip card is designed to be a blank canvas for your organisation's branding. Whatever the application this card can be personalised to fit your company needs. Let your imagination run wild to colour it how you wish.
SLE442 Chip cards are suitable for access control, personal ID, staff attendance passes and transport payment. It provides excellent security measures including a 3 digit PIN code to protect the memory from alteration. The memory card is also able to ATR (Answer to Reset) in accordance with ISO 7816-3. Each card can allow for over 10,000 write and erase cycle, easily satisfying most business demands.
These chip cards are produced at a standard credit card size so will fit in any wallet, card holder or laminate card pouch.
USE GENUINE PRINTER RIBBONS
We believe that all id printers perform at their best with genuine id printer ribbons, they are tested and approved by the manufacturer to ensure they offer the best quality and an extended lifespan of your id printer.
Reviews
There are no reviews yet.
Add review