Re-Usable Visitor Card System
Description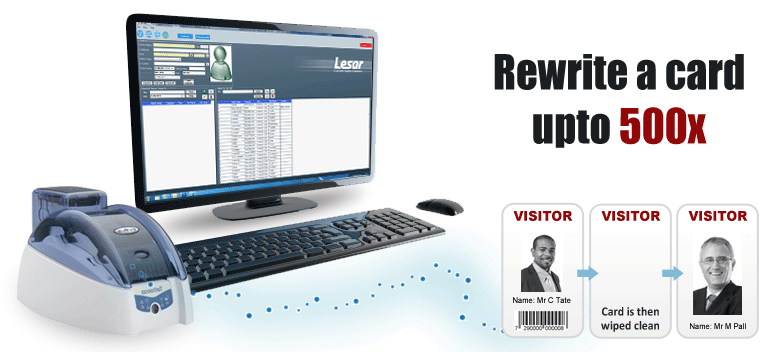 OVERVIEW
Our re-writeable visitor ID cards can be used in conjunction with either our manned reception software or touch screen system. Each ID card is pre printed on the reverse with your company health & safety regulations and on the front with your company logo, presenting a professional image.
The ID card can then be printed by our visitor software with details of the visitor and a barcode for quick booking in and out. Each card can be re-used upto 500 times as the ID printer will wipe clean the previous visitors details when returned.
This is a professional system with minimal wastage and low running costs compared with existing paper systems. Since each card can be re-used many times this system encourages and supports a green environment.
KEY FEATURES

Professional system
Simple & quick to use
Low running costs
Bespoke design if required
Supports a green environment
Use with our Visitor software systems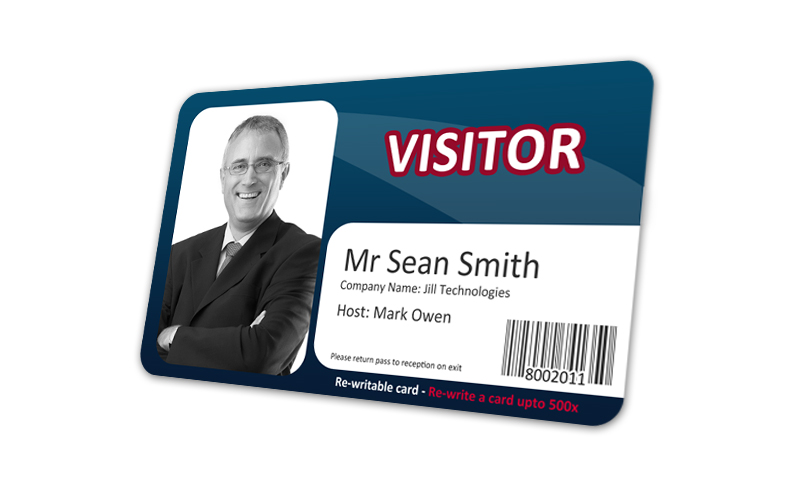 Reviews
There are no reviews yet.
Add review