Delivery from only £6.50
Same Day Despatch
Next Day Delivery
We aim to despatch all our online orders same day for next day delivery. As soon as we start packing your order we'll send you an email updating you of your despatch.
We've partnered up with a couple of couriers to ensure we have multiple options when sending out your goods, the order confirmation email will outline who your courier will be and give an estimated date of arrival.
Secure Website
Pay Securely Online
Secure Payment Methods
We have partnered up with Paypal and Barclays to process our web payments to ensure a secure payment method. We currently accept a number of different payment methods including Paypal, Visa, Visa Electron, MasterCard, JCB and Maestro.
If you wish to apply for a credit account or have any further questions please contact us on 0800 622 6201 or on our mobile friendly number 0333 7000 123.
Customer Satisfaction
100% Guaranteed
White Plastic ID Cards
Description
100 or 500 cards per pack, 30mil standard credit card thickness.

Please Note: These cards are suitable for a full array of printing applications - full colour edge to edge, business cards, ID cards and single-colour printing. The cards are standard credit card thickness and conform to ISO-7810 standards for dimensions and quality.
See also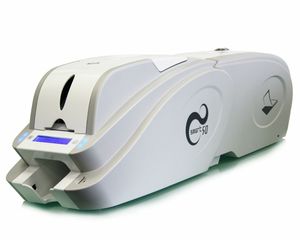 This simple plug & play printer is ideal for business's which need a low running cost printer but with the added protection of high security features; printing full colour designs in seconds but also being able to print with a sophisticated holograms.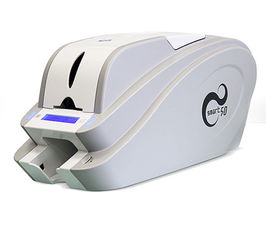 The 50S produces colourful plastic ID cards with the high security feature of being able to over print with UV ink. Easy to use and affordable simply plug in and your on your way. For more information please contact us.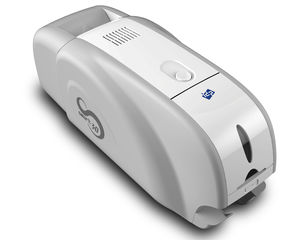 The SMART-30D is a dual sided printer, ideal for printing ID Cards, in full colour and monochrome printing; able to produce your outstanding full colour ID card within 33 seconds.
Reviews
There are no reviews yet.
Add review