Special offers
ProVisit is a self hosted visitor management system designed to improve site security, manage visitors, employees and contractors.

This great compact single feed printer produces 100 single sided, full colour, credit card sized ID cards per hour.

Compatible with Rio Pro, Rio Pro 360, Enduro3E, Pronto, Xtended, the Magicard MA300 YMCKO colour ribbon is suitable for full colour printing on single and double sided cards. Includes an overlay panel to keep your cards protected.
Who we are
Lesar UK have been providing all things identification whether that be visitor management software, personalised lanyards, ID card printers, label printers, staff identification, access control or parking permits for over 14 years. We pride ourselves on the ability to assess our customers' requirements and work with them on a professional yet personal level. Our customers range from primary schools all the way through to high security government organisations. We hope from our website you understand what Lesar UK stands for and what we aim to achieve with the products we supply.
With well over 1 million lanyards provided and even more ID cards issued, we are confident that we have the facilities, expertise and experience to offer guidance and support in security.
By utilising our team, together we can ensure your company or organisation will improve it's on-site security and health & safety policies. This can range from visitor & contractor identification / management through to staff monitoring & access control.
Latest news
Stay tuned, we'll be producing plenty of content for our YouTube channel in 2020. Subscribe to keep updated.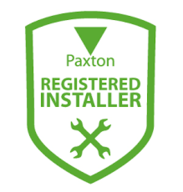 We are authorised installers and partners of Paxton. We'll price match any price on Paxton access control cards, fobs or equipment. Contact our…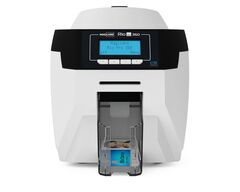 The NEW Magicard Rio Pro 360 ID card printer is the latest printer from Magicard. The printer inherits all the popular features of the prior Rio…