Magicard MA1000K Gold Monochrome Ribbon - 1000 Prints
Description
Magicard MA1000K Gold Ribbon
The Magicard MA1000K Gold monochrome ribbon is designed to produce expert looking images on your card to produce text or to add style to your cards using Magicard card printing systems.
Product information
Genuine ribbons from Magicards' distributor
Single Colour [Gold] Ribbon
Manufacturer part number: MA1000K-Gold
Up to 1000 single-sided prints per roll
Up to 500 dual-sided prints per roll
Up to 3 years card lifespan
Colour Identification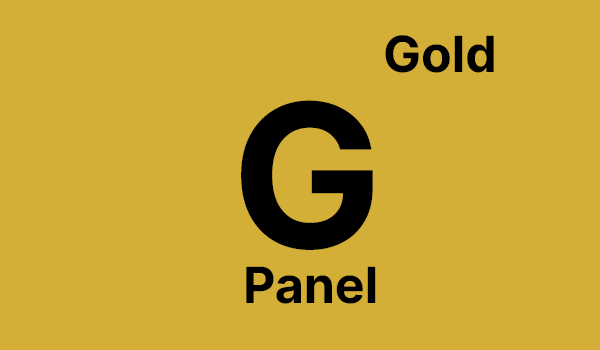 Features
Overlay thickness: 1.1 microns.
Easy ribbon installation using Magicard's printer technology.
For dye-sublimation and thermal transfer technologies.
Compatibility
Magicard Rio Pro, Rio Pro 360 Card Printer
Magicard Enduro 3E Card Printer
Magicard Pronto Card Printer
Magicard Rio Pro 360 Xtended Card Printer
Advantages
Magicard ribbons are tested and quality assured bringing you printing reliability.
Produce up to 1000 single-sided or 500 dual-sided print quality outputs.
300 DPI resolution expert presentation guaranteed for each print.
Specification
The color ribbon is polyethylene terephthalate (PET) with thin layer of specialized coating. The concentration of colorant is very low and they are insoluble in water. In the printing process they only diffuse at temperature above 50°C.
Storage
To get the most out of this product, we recommend using the ribbon within one year and storing it in a cool, dry environment absent dust and direct sunlight which can damage the panels from heat exposure. The precise lifespan of ribbon supplies will vary by manufacturer and model, but as a rule of thumb most manufacturers estimate that ribbons have a lifespan of up to one year.Once a ribbon has expired, the panels will start tearing during the printing process.
More information
The gold monochrome ribbon is a single colour panel which is growing increasingly popular for producing vibrant images designed to give your cards a luxurious look. Print beautiful line art or text onto plain black loyalty or membership cards and more with a 300 DPI resolution that guarantees expert presentation on single or double sided cards.

Reviews
There are no reviews yet.
Add review