A Guide to ID Badges & Staff ID Cards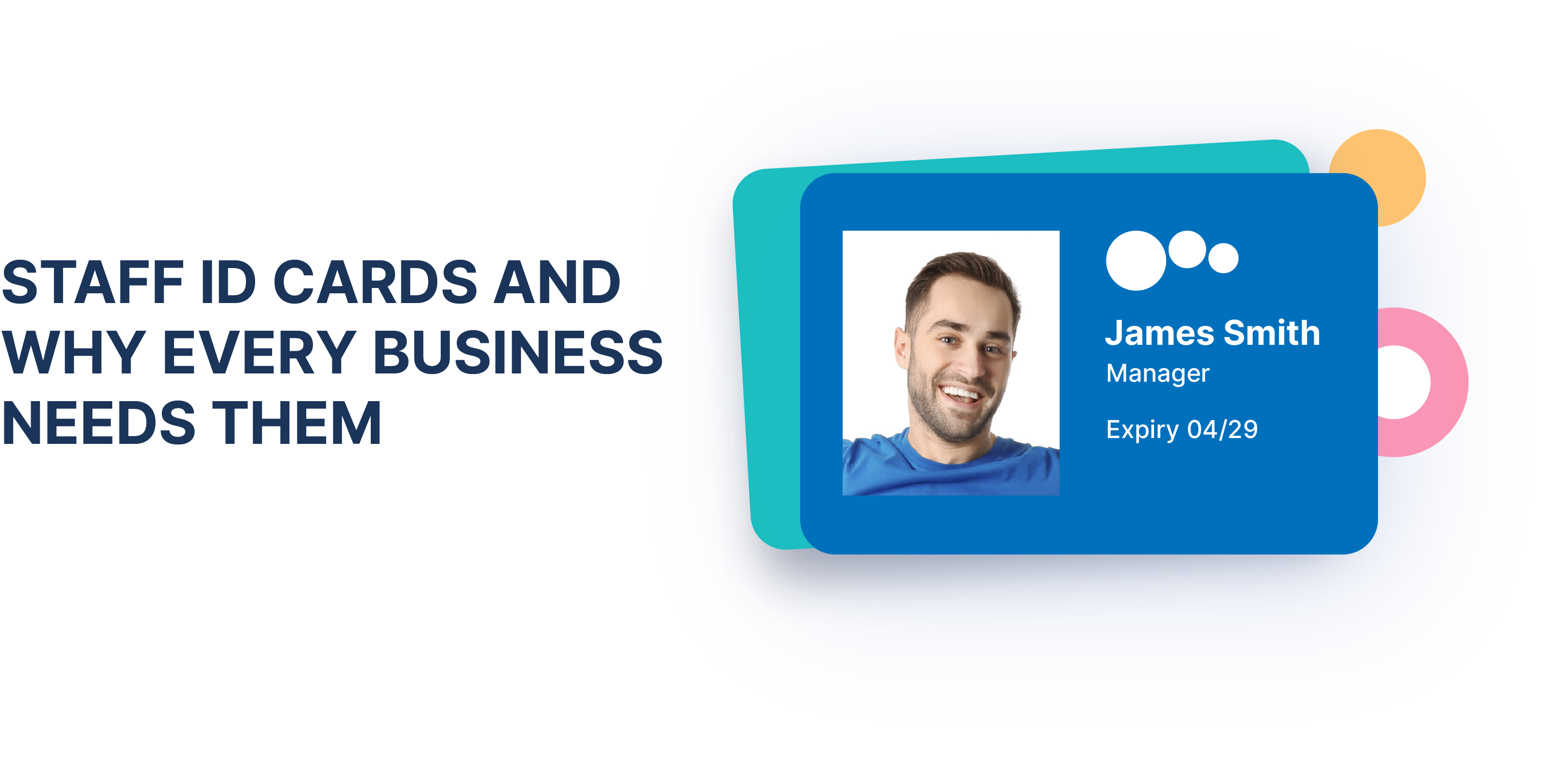 The use of staff ID badges has been around for a long time. They are used to identify and authenticate staff at an office workplace and are considered a necessity for most organisations. They can be used as an access card to restricted areas, as well as a form of photo ID. It is important to note that ID badges should be made out of durable materials and normally contain the employee's name, photo, and a barcode or QR code.
How are staff ID Cards made? The most common form of identification card is a plastic or bio-degradable card with a magnetic strip on the back and personal information printed on it. There are also other technologies that can be used to create an ID card, such as RFID and NFC chips.
What to Look for in an ID badge ID Card Printing Company?
There are a few things you should look for when choosing an ID card printing company. First, they should be affordable. You want to find a company that can give you the best quality and price possible.
Next, they should be professional and have experience in making Staff ID Cards. They should also offer a variety of options when it comes to size and quantity of cards you need printed. Finally, they should provide fast turnaround times so that you don't have to wait too long to get your ID cards printed and shipped out.
Things You Should Do When Buying ID Card Printers
The first thing you should do when buying an ID card printer is to determine the type of printer that will suit your needs. There are a number of options available, and it is important to consider the quality of prints, the speed, and the print resolution.
The second thing you should do is determine whether or not you need to buy a printer that prints both sides of the card at once. This will allow you to complete your ID cards much faster.
Thirdly, it's important to consider if you need a lamination machine with your ID card printer purchase. This can be particularly useful if you want your IDs laminated before they are given out as they will last longer and look more professional.
Here are four important factors to consider when purchasing an ID card printer:
- Price: it is important to find a balance between quality and price. The best printers will be more expensive but they also offer better quality.
- Speed: speed is an important factor when looking for an ID card printer. Some printers can only print one card per minute while others can print up to 10 or even 15 per minute.
- Quality: it is not enough that the prints come out on time; they also need to be of high quality in order to look professional and not cheap or tacky.
- Standard Features: the more features a printer offers, the more it will cost. Those with extra features are often not worth it because of their high costs. Think about what kind of features and functions are important to you in an ID card printer. Do you need specialised software or connectivity? Do you want the printer to integrate seamlessly with your existing technology?
How to Effectively Design a Staff ID Card
A well-designed staff ID card is a crucial part of the staff's work life. It's vital that the card design is both easy to read and memorable. There are many free online tools to help you design your own staff ID cards. You can use these tools to make your cards look more professional and attractive.
The design of a staff ID card is very important as it can either make or break the company's image. In a project of this nature, the company would be wise to not only have a design that is pleasing to the eye but also one that reflects their company culture and values. Staff ID cards are often used to indicate the applicant's work category, so it can be helpful for staff members to have a design that reflects their job title. For example, if a staff member represents the security department of the company, they may want a card design that features metal and locks in place.
Did you know Lesar houses the latest and greatest ID card printers the industry has to offer for producing ID cards of any security level?
We also have a highly skilled and experienced in-house Staff ID card printing team that can offer help and advice if you need assistance with features, design, and much more.
Would you like to know more? Contact us today