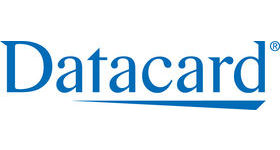 Datacard SP75 Plus Double-Sided ID Card Printer
Description

Datacard SP75 Card Printer
Secure Security
Choose the Datacard® SP75 Plus card printer to protect people, facilities and critical assets in government, corporations, universities and other organisations that require high security. This powerful and versatile printer issues technologically advanced IDs that maximize card security and durability.
Elevate the security of ordinary ID cards.
Laminate one or both sides of cards.
Protect IDs from a wide range of threats.
Versatile card lamination
The SP75 Plus printer can be configured with one standard laminator and a second optional laminator. Both can apply Datacard DuraGard® virtual edge-to-edge laminates that cover 95% of the card to increase security and durability. With both laminators, you can apply any combination of security laminates or protective topcoats in a single pass, or apply different laminates to each side to improve cost-efficiency.
Flexible, high-quality printing
This printer makes it easy to print a variety of secure IDs. Choose from one- or two-sided printing, both of which deliver superior dye sublimation quality and true edge-to-edge coverage. You can also take advantage of vivid, full-colour output or single-colour printing.
Ultraviolet fluorescent printing
Strengthen card security with variable text ultraviolet (UV) fluorescent printing. Fluorescent text can be seen only under UV light, which makes it easy to validate the authenticity of the card and severely hinders any attempt at forgery.
USB and Ethernet connectivity
Plug this printer into a computer and start issuing cards in minutes with your choice of USB or 10/100 Base-T Ethernet connectivity, both of which come standard.
Quick-change supplies
The SP75 Plus printer makes it fast and easy to print many different kinds of secure IDs with quick-change, error-free ribbon loading, as well as laminate and topcoat cartridges that can be replaced in seconds.
Features
Direct to card dye sublimation / resin thermal transfer
Laminating station as standard
Print speed of up to 175 cards per hour front side YMCK ribbon with front side lamination
100 card input hopper capacity (0.76mm Cards)
Colour or Monochrome Printing on various thicknesses of Plastic Cards
Options
Second lamination station
Input hopper empty detection
Magnetic stripe encoding
Contact / contactless encoding
Applications
Access Control Cards
Personalisation of Bank Cards
Corporate ID Cards
Secure ID Cards

Reviews
There are no reviews yet.
Add review