Delivery from only £6.50
Same Day Despatch
Next Day Delivery
We aim to despatch all our online orders same day for next day delivery. As soon as we start packing your order we'll send you an email updating you of your despatch.
We've partnered up with a couple of couriers to ensure we have multiple options when sending out your goods, the order confirmation email will outline who your courier will be and give an estimated date of arrival.
Secure Website
Pay Securely Online
Secure Payment Methods
We have partnered up with Paypal and Barclays to process our web payments to ensure a secure payment method. We currently accept a number of different payment methods including Paypal, Visa, Visa Electron, MasterCard, JCB and Maestro.
If you wish to apply for a credit account or have any further questions please contact us on 0800 622 6201 or on our mobile friendly number 0333 7000 123.
Customer Satisfaction
100% Guaranteed
Dark Blue Coloured Cards 100 Pack
Description
100 Dark Blue Cards per pack, Standard CR80 credit card size, 760 micron, 100% PVC material
See also
The Datacard SP75 Plus is the printer you need for high security cards; if protecting people, facilities and critical assets is of high priority, this is the printer for you.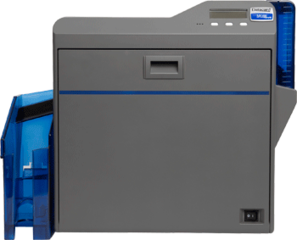 This retransfer card printer delivers ultimate card program security and flexibility. This reliable printer offers superb full-colour, over-the-edge, dual-sided printing on a variety of card surfaces and encodes various card types.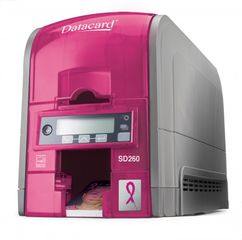 This Limited Edition Pink SD260 is created to increase awareness and to support those who are affected by breast cancer. This single sided ID printer, will print your design in dye-sublimation print direct to the card.
Reviews
There are no reviews yet.
Add review