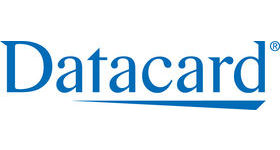 Datacard SR200 | SR300
Description

Datacard SR200 | SR300 ID Card Printer
Cost Effective
The Datacard® SR200 and the SR300 retransfer card printers give you cost-conscious issuers an affordable way to issue single-sided cards, with SR200 and fantastic double sided ID cards with the SR300, and one of these printers will provide you high-quality, full-colour images. It enables over-the-edge printing on a variety of materials, and can be configured with an optional laminator.
Produce photo IDs easily and cost-effectively.
Save space with the printer's compact design.
Protect cards and ribbons with electronic locks.
Optimal image quality
Retransfer printing technology delivers vivid results with over-the-edge coverage for a wide range of applications. The SR200 printer processes cards in landscape orientation to minimize unwanted dye transfer. It also reproduces a wider colour gamut than competitive offerings, which improves image gradation, tonal reproduction and image contrast.
Easy operation
An LCD panel provides helpful status updates for operators. The 100-card input hopper can be refilled during printing. Ribbon and retransfer film cassettes simplify loading.
Excellent material compatibility
Use the SR200 and the SR300 printer to reproduce high-quality images on a wide range of card materials, including PVC, ABS, PET, PET-G and polycarbonate.
Optional laminator
The optional laminator can apply Datacard® topcoats or Datacard® DuraGard® laminates to help extend card life and strengthen card security.
Maximum security
Electronic locks control access to cards and ribbons. The printer also offers the security erase feature, which protects sensitive cardholder data by blocking out black text on used YMCK and YMCKF ribbons.
Features
Dye sublimation retransfer printing
LCD user panel
Print speed of up to 120 cards per hour, four colour, one sided
100 card input hopper
Colour or Monochrome Printing on various thicknesses of Plastic Cards
Options
Applications
Access Control Cards
Personalisation of Bank Cards
Corporate ID Cards
Secure ID Cards

Reviews
There are no reviews yet.
Add review