Trusted Paxton Gold Partner!
Trusted Paxton Gold Partner!
Proud to announce..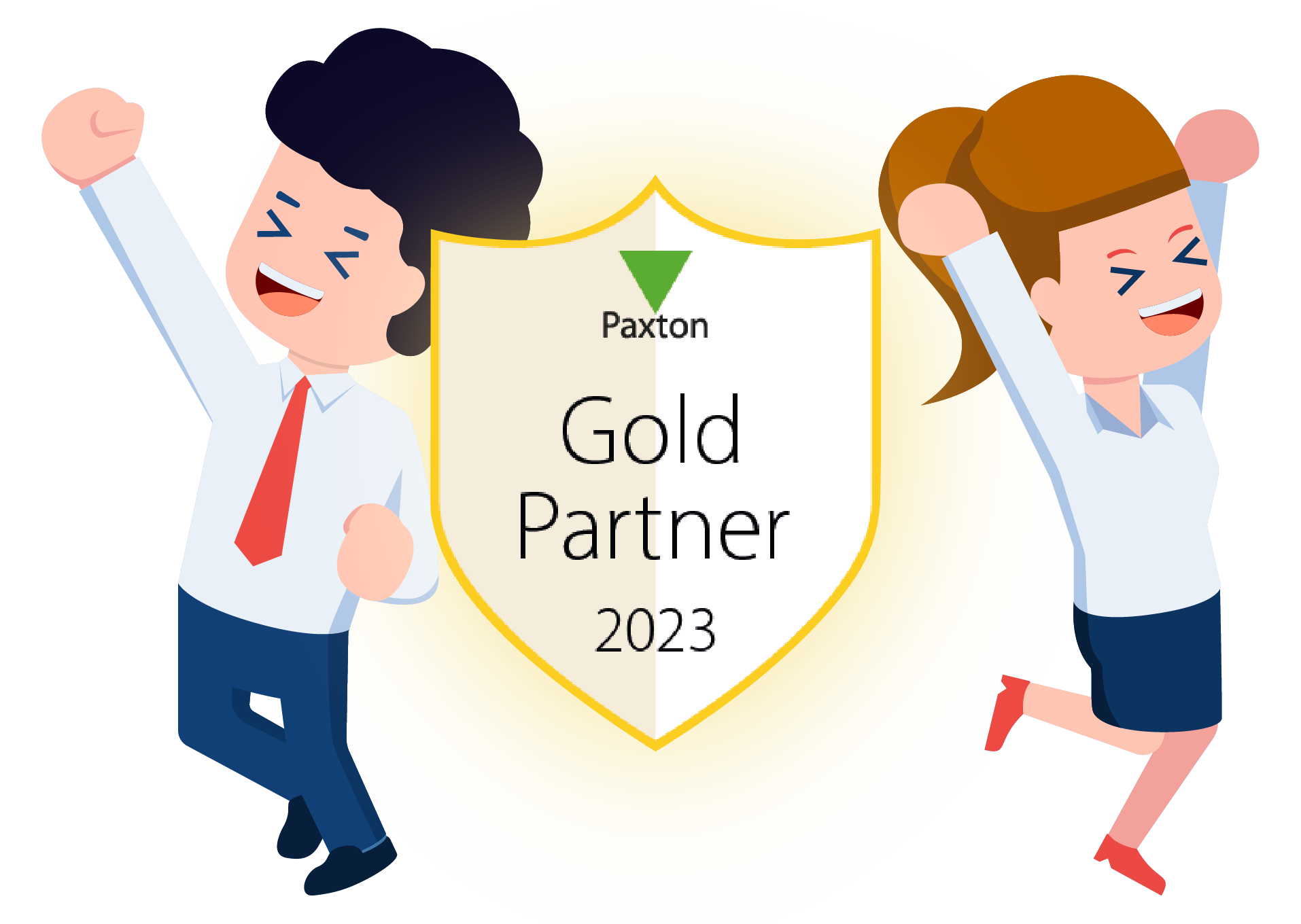 We're a GOLD Paxton Partner for 2023!
We're proud to let you know, we're a Paxton Gold Partner! But what does this mean for you? That you're in good hands.
Just like in the past years, we're officially approved by Paxton. Being an authorised partner is just further comfort that we're the real deal! An additional symbol of trust for anyone coming to us for a Paxton access control solution. It's your assurance that when you choose our products, you're getting authentic licensed Paxton products, and not some remake or imitation.
But it's not just about products – it's about our relationship with you. As a Gold Paxton Partner, we're not only here to offer you top-notch items, but also to give you honest, unbiased, and helpful advice when you need it. We want to make sure you find exactly what you need, fitting your individual specific needs exactly.
None of this would be possible without your support and trust in us. We're immensely grateful for the faith you've placed in our products and expertise. As we move forward with this Gold Paxton Partner recognition, we're excited to keep serving you and providing security solutions that you can always rely on.
Here's to a secure and thriving future together!