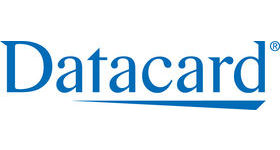 Datacard SP25 Plus
Description

Datacard SP25 Card Printer
Affordable
As the most affordable ID system in the SP Series line, the Datacard® SP25 Plus card printer is a smart choice for producing a variety of attractive photo ID cards or badges comfortably within your budget. This simple, flexible printer offers full-colour and monochrome capabilities as well as rewritable card printing that reduces the time, cost and waste of reissuance.
Print regular and reusable cards with one printer.
Update schedules, loyalty points and other details.
Expect easy operation and maintenance.
Features
Direct to card dye sublimation / resin thermal transfer
Print speed of up to 120 cards per hour full colour
Colour or Monochrome Printing on various thicknesses of Plastic Cards
Options
Magnetic stripe encoding
Contact / contactless encoding
Outstanding Colour Printer
The SP25 Plus card printer makes it easy to produce attractive cards with high-quality, full-colour or single-color photos, graphics and text. Advanced Imaging Technology™ helps ensure bold, vivid colour, precise bar code printing and sharp fine-line details.
Rewritable Technology
The SP25 Plus card printer delivers single colour photos and text on rewritable cards with excellent image quality. Rewritable cards feature a clear, heat-sensitive layer that can be erased and rewritten over 500 times. They offer an affordable way to update cards with frequently changing data or create reusable cards, such as temporary visitor IDs, because rewritable cards eliminate the supply costs of reissuance.
Simple Operation
To help ensure exceptional ease of use, the SP25 Plus card printer features quick-change supplies and easy manual card feeding in a compact design. Everything you need to get started comes in a colour supply kit, including a colour ribbon, blank cards and cleaning supplies.
Simple Load n Go
Changing the ribbon on a standard printer would normally be a task itself, however the SP25 incorporates a simple load n go cartridge system.
Warranty
As a standard this printer comes with 12 month's warranty on parts for your SP25 ID Printer.
Ideal for smaller organisations who are hoping to produce
Loyalty ID cards
Staff ID cards
Membership ID cards
Corporate ID Cards
Secure ID Cards
Gift Cards
Patient ID cards with rewritable appointments/­schedules
SP25 can produce ID cards exactly to your specifications by using full-colour photo IDs, monochrome cards, rewritable cards or cards that utilize a combination of all 3 technologies to produce exactly what you are after!

Reviews
There are no reviews yet.
Add review