Lanyards | Plain Preprinted & Personalised Neck Straps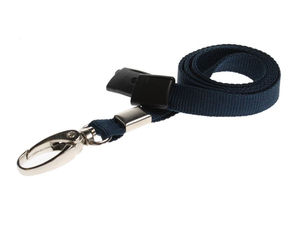 Plain Blue Lanyards. Buy Online For Next Day Delivery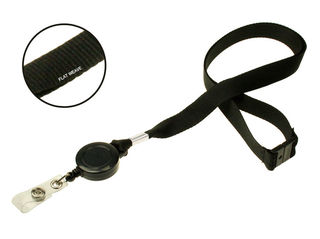 Pack of 50 high quality badge reel lanyards. Order today for next day delivery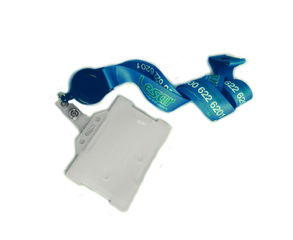 Combination of the Lanyard and Badge Reel
Lanyards
What is a lanyard?
Lanyards are a popular identity accessory. It is a strap of material that carries items such as ID cards, keys or keyrings and is usually worn around the neck, wrist or shoulder. Lanyards can vary in style, material and design depending on how you are intending to use them. A lanyard is also known as a neck strap. Lanyards can have various features, you can get them with retractable clips made of either plastic or metal so that it keeps your id badges safe and secure.
Lesar have been manufacturing lanyards for 14 years. We provide personalised neck straps or lanyards that include logos and a choice of colours. Each of our lanyards come with a safety breakaway which breaks away from around the neck when force is applied. Additional breakaways can be applied to the lanyard upon request. The breakaway is an important aspect of a lanyard as it keeps you safe from any harm if you fall and catch your lanyard on an object.
Lanyards can be used for more than just holding items. Our printed lanyards or personalised lanyards are a good way of promoting your brand, organisation or product.
For an instant quotation or more information contact us on email, online chat or call 0333 7000 123
Some ways lanyards are used…
Our lanyards are used for multiple purposes from promotional events to business use. From new companies to large multinational corporations. Customised lanyards are a fantastic way of furthering your brand. The print area is large enough to include details like telephone numbers, email addresses, web address and logos. Our badge lanyards are used for holding badge holders or plastic view holders.
We offer a full design service for our lanyards to take away all the headache from your order. Our design team will provide you with a lanyard design to approve before completing your order. We can accept orders of any size from one to hundreds of thousands.
Call us today on 0333 7000 123 for more information and bespoke pricing to your requirements.